SPANISH TAPAS RESTAURANT AND BAR
Situated above Esquina Sawley and very much part of the family the GIN corner offers a different drinking experience
within the Village of Sawley and Long Eaton.
The GIN corner has a wide range of specialist gins on offer with a wide range of tonics to match. We also offer a big range of Gin Fizz and Gin Cocktails. For those not fancying a gin, beers, wines and main spirits are also on offer.
OPEN EVERY FRIDAY AND SATURDAY 7pm- MIDNIGHT
The Gin Corner is also perfect for parties with a relaxed
feel. Your very own bar with 50+ Gins on offer what is not to LOVE.
We would be delighted to meet you for a coffee and show you around.
For enquiries please contact Kenny on info@esquinasawley.co.uk
For smaller parties that don't require private hire please contact the restaurant directly on 0115 9721261.
GINS, TONICS,
GIN COCKTAILS, GIN FIZZ AND MORE...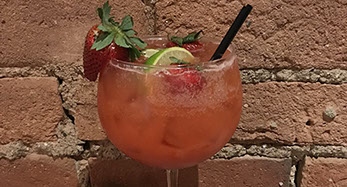 DRINKS MENU
GINS AND MORE
Take a look...
CLICK HERE>
Spanish Tapas Restaurant | Gin and Cocktail Bar
Sawley Restaurant | Long Eaton Restaurant

Spanish Tapas Restaurant | Gin and Cocktail Bar
Sawley Restaurant | Long Eaton Restaurant